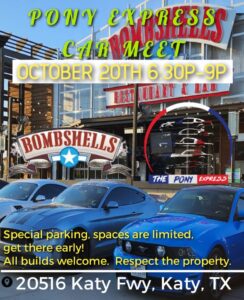 The Pony Express and Bombshells Katy would love for you to join us every 1st and 3rd Thursday!
There will be lots of cool cars, great people to hang out with, and of course, delicious food and great service by Bombshells Katy!
There will be special parking for participants, only cars that will be on display are allowed to enter the restricted parking area. Space will be limited so get there early!
See you there!