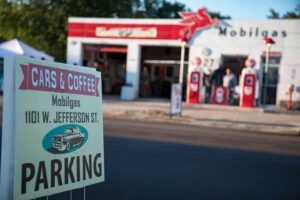 We are back for another great year!!! Remember to start the first Saturday of each month from May to September with us! All cars, trucks, bikes, boats, scooters, hovercraft, tractors, etc. are welcome! 7 AM to 11 AM on Jefferson Street at the beautifully restored Mobilgas Museum!
We are excited to announce our events for the year!
Stay tuned for what's to come and the great businesses and people helping to make this happen!