The first owner of this car received it as a gift from her husband, a physician, on her 60th birthday. She drove it for 2 years before she was unable to drive any longer, and parked it in a garage on her property. It sat in the garage until after she passed away. That was approximately 6 years.
The guy I bought it from was the second owner. Don was also in his 60s and was a local Nissan collector. When the first owner's son was liquidating her estate, he contacted the Don to come over and give him an idea of what, if anything, the car was worth. At the time, it had 18,600 miles on it. This car had never been in the rain. It had never been smoked in. It came with all of the service records and it had never even been in an automatic car wash.
Don ended up buying it on the spot.
Don cleaned the car up. Nothing major. Just making it serviceable after sitting for so many years. He replaced all the hoses, the tires, and the fuel rails. He clay-blocked the car. And then he gave it to his wife for her 65th birthday. She drove it a bit and then parked the car. She felt it was "too nice" and she preferred driving her Saab convertible. Don took the car out for a drive around the block once a week to keep everything in working order. After a while, he wanted some space in the garage for another car, and he put it up for sale.
I'd wanted a 300ZX forever. Or at least since the first time I'd laid eyes on one. I'd been casually looking for about 5 years and then one day, this 300 ZX 2+2 popped up on Hemmings. The ad said it had been discovered in a barn in Oregon sometime in 2012 with a mere 18K miles on it as part of an estate sale.
The ad got my attention.
I called the guy. Several times. He sent me copies of all the service records. After about a month of negotiating, I finally decided to pull the trigger. I put up an ad for my NA Miata on Friday, sold it on Sunday afternoon, and was on a plane to Portland, Oregon to pick up my 300ZX on Tuesday morning, certified check in hand.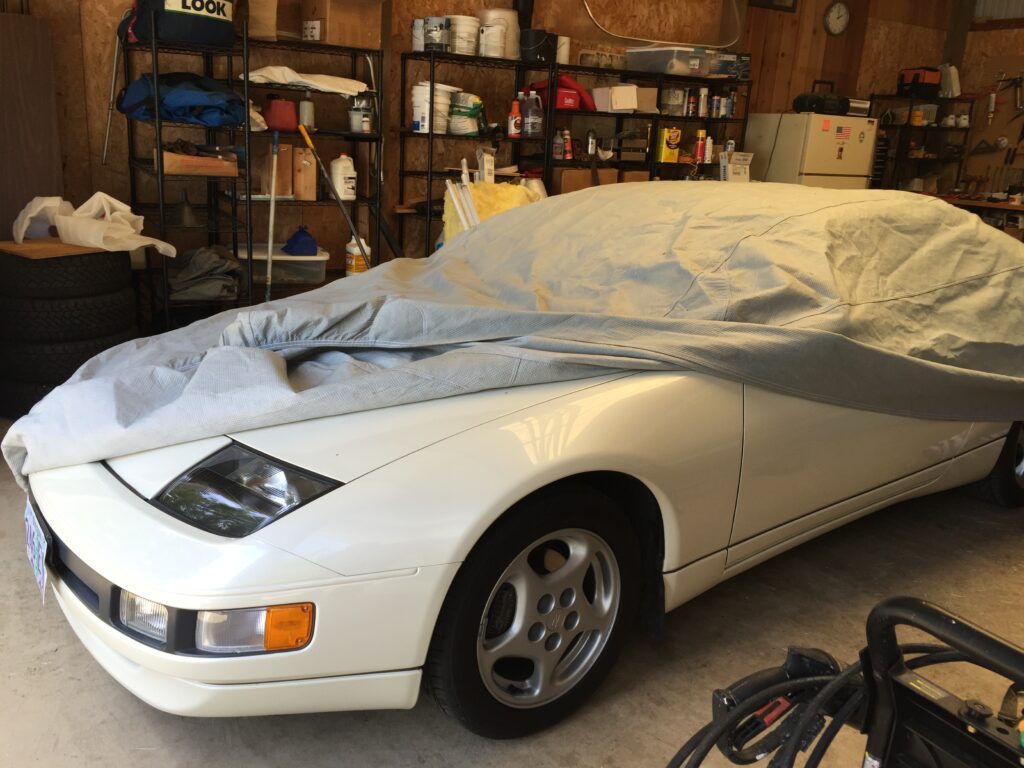 Since the ZX was bigger than the Miata and had 2 rear seats for the dogs (both things my wife didn't like about the Miata) I reasoned that she would like it. Or maybe I convinced myself that she would like it. Either way, I was wrong, although to be fair, her opinion probably had something to do with the fact that I didn't tell her I was planning to buy the car and drive it home. She thought I was only flying out there to look at it. She found out about my cross country drive when she called me the day she thought I was coming home to ask what time my flight was landing.
"I'm not sure – I'm in Boise."
She didn't speak to me until 4 days later when I got home. Despite that, I thought she'd come around. I was wrong again. My wife actually liked the 300ZX less than the Miata. She rode in it one or two times and that was enough for her.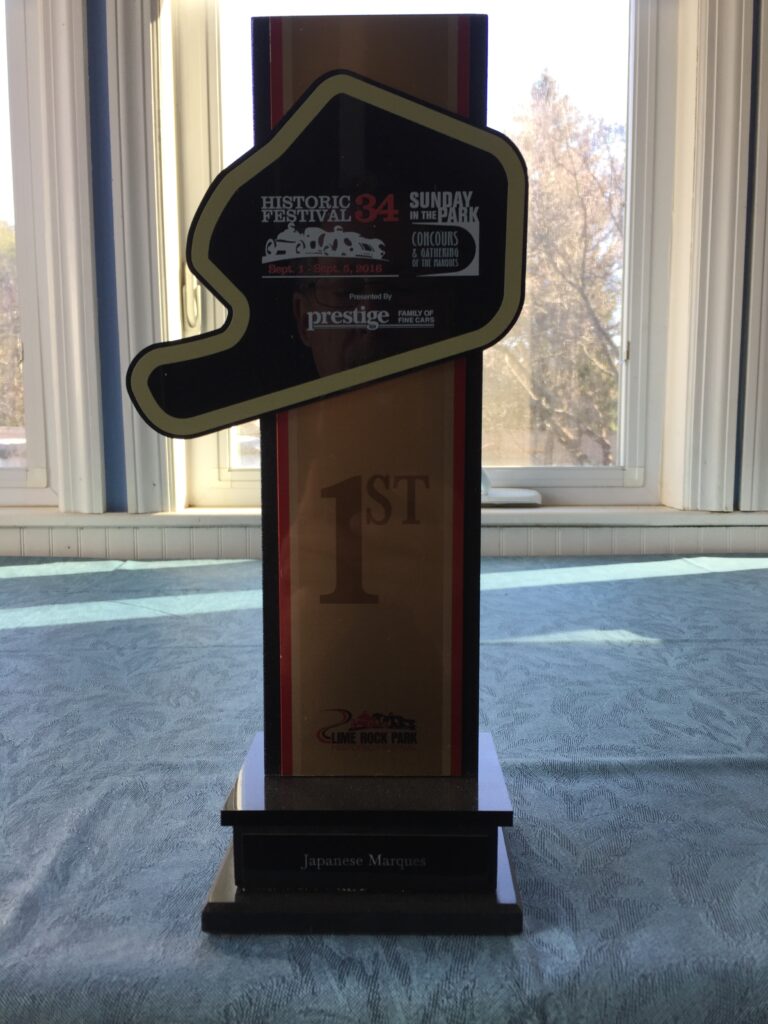 At least I could take comfort in the fact that the ZX took 1st place in every Concours event I entered it in. The thing about a show car like that is that it is so nice you're afraid to drive it. At least I was. And track it? Out of the question. I was constantly worried that someone would bang their door into it, or that a rock would fly up from the highway, or that a bird would drop a kidney stone on it. (Do birds even have kidney stones?). Anyway, I missed taking the car to the track, and after about 18 months I put it up for sale.
I didn't really want to sell it, so I asked way too much money for it. After about 3 months of lukewarm interest, a guy from Boston called me on the phone and asked if I still had it. I was sure he was going to offer me less than what I was asking, but his only question was, "Did I have all the service records?" When I told him I did, he bought it sight unseen. Paid my full asking price. It turned out that the guy was a mechanic who had worked for Briggs Cunningham in the '60's. He wanted an Arctic White 300ZX 2+2 to go with his other two Arctic White 300ZX's (a slick top non 2+2 turbo and a convertible).
And I wanted another Miata.