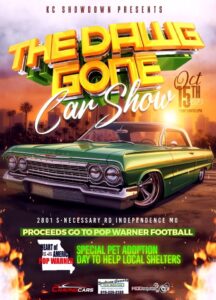 This is a Custom Car,Truck Show to help raise money for the Heart of America pop Warner football.
$25 entry and free to spectators.
Open to all makes and models custom and classic. Top 50 awards and best ofs.
We will have the humane society on hand for special Pet adoption Day.