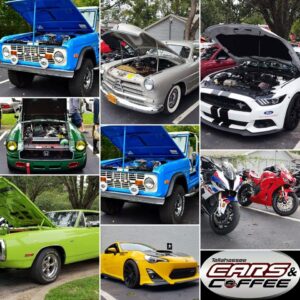 We're relocating to Maple Street Biscuit Company – Killearn !! This means breakfast, and all the other things we never had previously.
ALSO, PLEASE TAKE NOTE… We will be changing the date for the event as well. Instead of the 3rd Saturday of every month, we're moving to the 1st Saturday of every month from 7am-10amET.
Everything else is exactly the same, no loud music, no ignorant driving or excessive revving and cleaning up after yourselves during the event. Our last event at Glory Days will be Saturday 5/21. Our 1st event at MSBC will be Saturday, June 4th from 7-10amET. Please let anyone who doesn't use social media know about the move. Inevitably, we have a few stragglers everytime we switch locations.