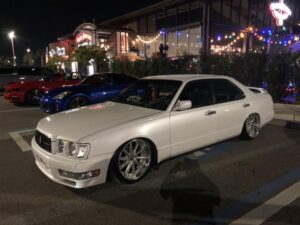 You already know what it is! Bring out your classics, muscle cars, mini trucks, lifted trucks, low riders, imports, exotics and bikes out! ALL vehicles are welcomed!
Time: 6 pm to 10 pm
Address: 26000 State Road 56
Lutz, FL 33559
Ayeee y'all, hosting it monthly at Rock & Brews in Wesley Chapel! Let's hang out, talk about cars and meet new people in the local area around us that loves cars with a passion. Bring your cars, trucks, bikes to have a good time! We are here to have a good time! Come on out and hang out with us!
SHARE THIS EVENT with your friends! Bring your pets as well!
READ the rules:
Respect the place and the people around you.
NO ALCOHOL DRINKS ON THE PARKING LOT ONLY STAY INSIDE THE RESTAURANT, PATIO OR ON THE SIDEWALK PLEASE THANK YOU!
CLEAN AFTER YOURSELF PLEASE
NO FOOLISHNESS
NO speeding in and out of the place
NO loud music please keep it down
NO revving
NO two stepping
NO burnouts
Be civilized
Always be polite, kind and respectful!