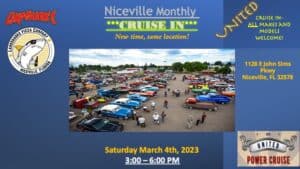 All Makes and Models Welcome!
New time, same location!
1128 E John Sims Pkwy
Niceville FL 32578
3:00-6:00PM
Please, please, PLEASE be courteous of the parking in front of the stores. Courteous as in DO NOT park in front of them. Also, please do not block the ATM lanes at the bank in front.