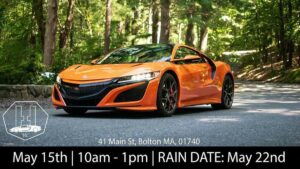 Welcome to the Hopkinton Concours supporting Dana Farber Cancer Institute.
This exciting events brings the best that New England has to offer in automotive excellence.
This event will be held at 41 Main St, Bolton MA 01740
Registration will be open to any and all supercars. We will also have a choice display of top end models for your review.
Ask any questions by posting here or emailing hopkintonconcours@gmail.com
Registering a vehicle is $20 in advance and $25 at the door.
Additional donations are welcome.