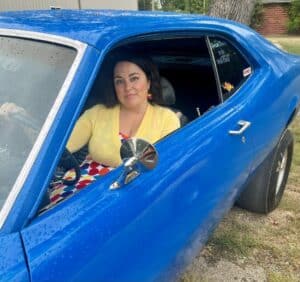 Car Show during the Hope Heritage Festival 2023!
Parking and registration starts at 9am. $20 per vehicle. Awards are at approximately 2:30 pm, but subject to change.
Once again we will be raising money for the St. Luke's Foundation in Kansas City. There will be food vendors and plenty of fun for the whole family.
**There will be no early parking due to a shortage of volunteers.
Saving or blocking off spots will not be allowed as it makes parking for others difficult, (it is on a street afterall). Groups wanting to park together are encouraged to show up together.
PIN-UP CONTEST DETAILS
Welcome to the 6th Annual Ms. Hope Pin-up Contest to be held at the Hope Heritage Festival Car Show September 9, 2023.
This is a vintage pin-up contest.
Required dress is 1940's-1960's fashion, hair and make-up. As a participant, you will be judged on appearance, car show interaction and stage presence.
NO Nudity, No Swimsuits, and No Lingerie Worn as Outerwear, No Bare Mid-drift or Inappropriate outfits will be allowed as this is a family event.
Participants will be disqualified for any violation of contest rules.
A suggested donation of $10 will be requested upon entry. This fee will be donated to the American Heart Association.
Entries will open May 1, 2023 and close September 1, 2023.
A Ms. Congeniality award will be given based on votes from the audience. These votes will only be collected during the day of the contest. Each vote is $1. All money collected from the contest will go to the Kansas American Heart Association.
NEW THIS YEAR: Extra point will be given to the top 3 ladies that sell the most raffel tickets for the St. Luke's Foundation.
So bring your smile and your confidence.