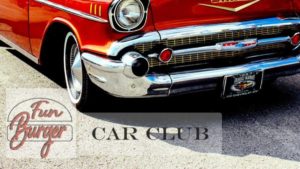 Calling all car lovers!!
In addition to having a passion for great food, Funburger loves all things cars. Stop by starting Sunday, July 3rd anytime and show off your ride.
Take a pic of your car and tag Funburger for a free fry or soda!
Connect with other car lovers and enjoy our outdoor patio. Classics, supercars, off-road, imports…whatever you got, we wanna see it!