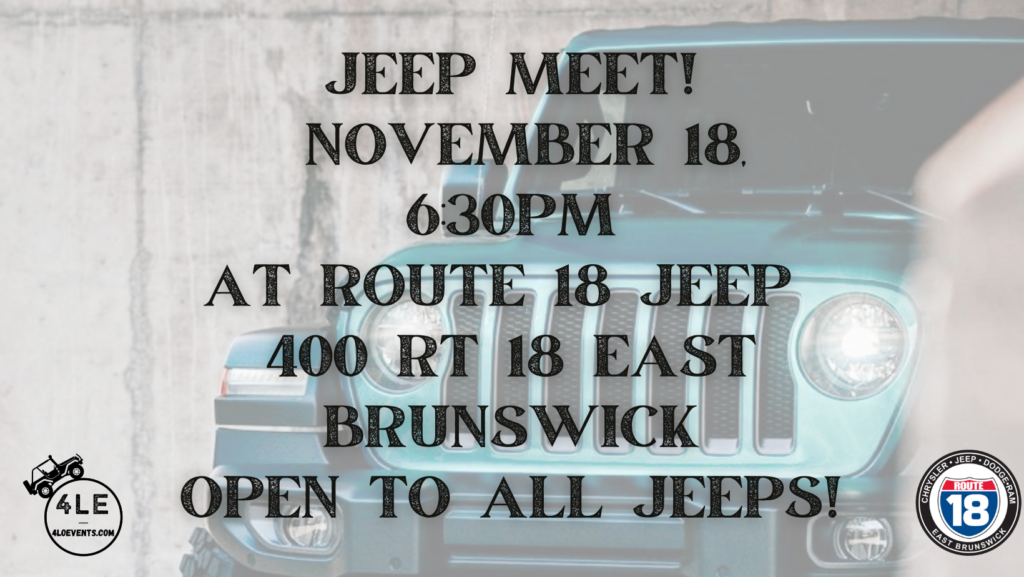 Registration is optional (but recommended to get a headcount)
This time our friends over at Route 18 Jeep are letting us host the event in their parking lot.
Not only are we going to invade Route 18 Jeep but they will have lite refreshments.
4Lo Events and Route 18 Jeep will have door prizes to win! I can't tell you yet what the prizes are but you will want to be there to win them!
So how do you win them, glad you asked
We are collecting non-perishable food items for the East Brunswick VFW (Veterans of Foreign Wars).
Each item you bring gets you one ticket in the raffle. (12 tickets max for a case of 12 or more)
No tickets will be sold donations only!
The fee for this great event is FREE !
Please tell and bring all your Jeep friends to come hang out, talk Jeep, eat, win prizes and have a great time!