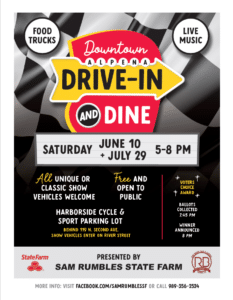 Come to enjoy the first Downtown Drive-In & Dine Car Show in Downtown Alpena on July 29  from 5-8 pm! We welcome all types of unique cars; it doesn't have to be a classic to enter. No prior registration is necessary. We will also be collecting ballots for Voters Choice Award.
In addition to the car show, come to enjoy Food Trucks and Live Music!
Free and open to all ages!