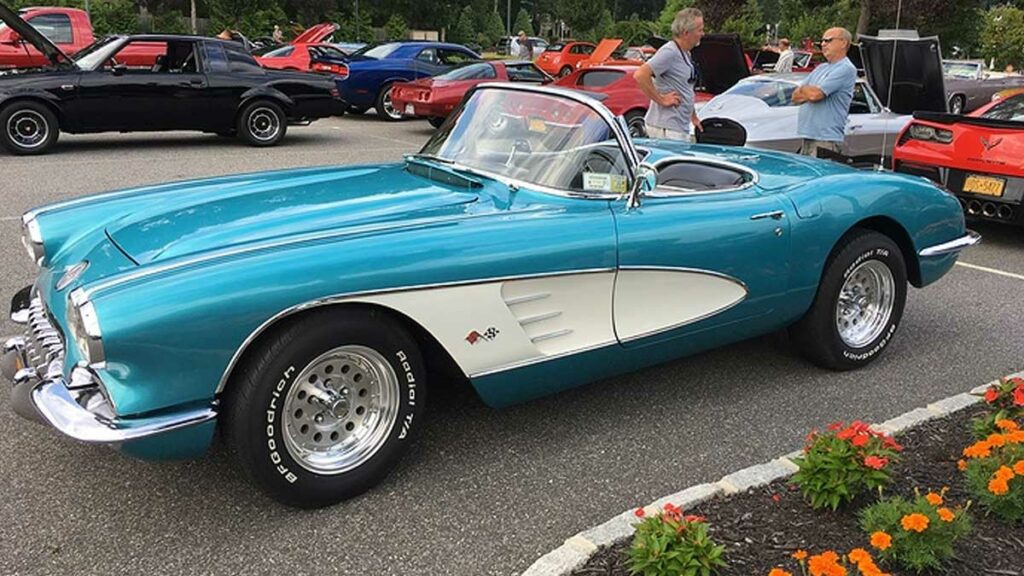 Starting on Wednesday, April 27th till October 26th, cruise nights will be every Wednesday from 5 pm-9 pm.
Cruise Night Car Show at The Shoppes
Every Wednesday from 5 – 9 pm
This cruise night is a FAMILY-ORIENTED, KID-FRIENDLY car show in our parking lot. You can visit the Shoppes, enjoy a bite to eat. Then check out the fine array of classic cars.
Ruggero's Family Style Restaurant
open for Dine in or Out from til 8:00 pm
Check The Shoppes Facebook Page
for updates on weather-related cancellations.
If you are a Driver of a classic car and would like to attend please register here: https://eastwindlongisland.com/event/cruise-night-car-show-at-the-shoppes/2022-04-27/