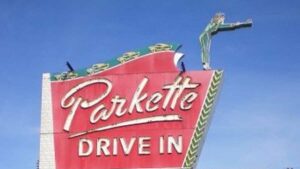 2021 was a Tough Year. Several of Our Cruisers Had to Leave Us. Tonight, we will be Remembering Cruisers Archie Miles and Gordon Hawkins on Dash Plaques.
Every 4th Friday May through September from 5:30 – 9 :00PM.  We are Rain or Shine.
It will be Great to See Everyone once Again. There will be Dash Plaques for the First 100, A Few Door Prizes to Try your Luck, and Maybe a  50/50 to help Power www.thecruisenightpage.com.  Your One Source for All Things Cruising!
Also,  the Famous Parkette Car Hops Pick Award  Available nowhere else in the World WILL be going Home with Someone TONIGHT.
As Always, Please Try and Park out Back as Long as Possible and let Randy and the Hops do their thing up Front and Sell Poor Boy's.
Until then, Be Safe and see YOU on Cruise Night !!!!