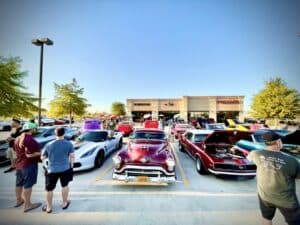 Got a sweet ride or a love for amazing cars? Then join us for our second Craft and Cars event! Look forward to seeing some sweet classics and new exotics and everything in between.
EVENT NOTES:
*If you would like a spot held for your ride, please email zach@txgrowlerbar.com. We have a limited amount of spots that can be reserved.
**The front row, middle parking spots, and the wooden fence line will be reserved for cars within the event. General parking will be in our overflow in the adjacent field. Please do not park in front of the nail salon before 6pm.