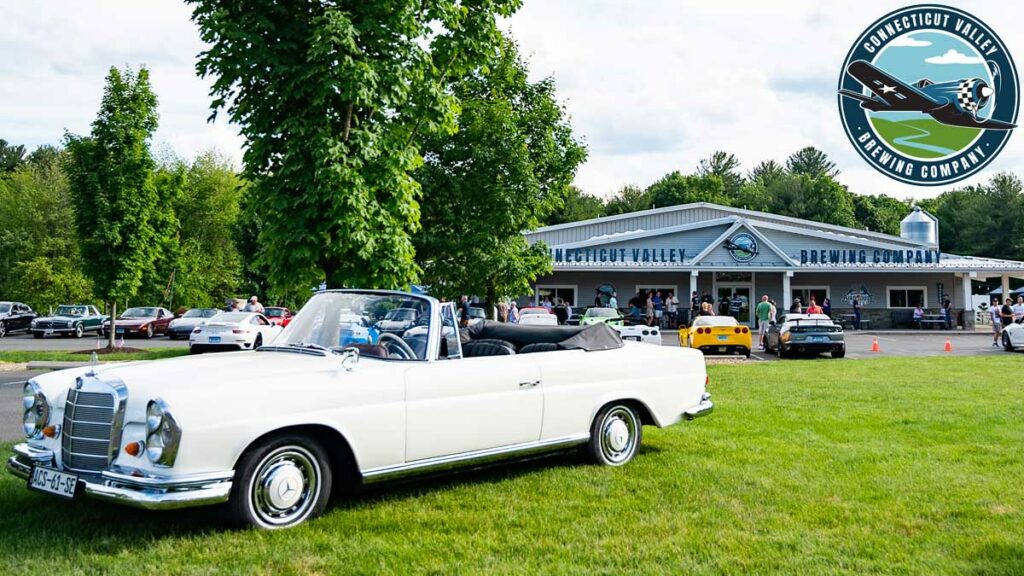 Join us at Connecticut Valley Brewing Company for our CRUISE NIGHT CAR SHOW. Everyone is welcome at this family-friendly event. Enjoy a beer, grab something from our on-site cafe for dinner, enjoy live music, and hang out on our spacious patios with firepits.
Live musical act Jane Lovett and friends band will be hosting an open mic every Monday night as well for local performers. Bring your own microphone! An open mic will run from 6 PM to 9 PM
The event runs weekly, weather permitting. If canceled, we will share in this Facebook event and on our Connecticut Valley Brewing Company Facebook page.
July 4: CORVETTE NIGHT!
July 11: VOLKSWAGEN NIGHT!
July 18: MUSTANG NIGHT!
July 25: JEEP NIGHT!
August 1: SUBARU NIGHT!
August 8: CAMARO/FIREBIRD NIGHT!
August 15: All cars welcome
August 22: GTO NIGHT!
August 29: All cars welcome
September 5: OLDSMOBILE/CADILLAC/BUICK/PONTIAC NIGHT!
This is a family-friendly event. Please no burnouts. Please be respectful of other guests. Kids must stay with their parents at all times. Dogs must remain leashed and at the responsibility of their owners.