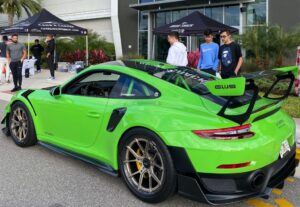 We are Central Florida's Largest Cars & Coffee Event giving back to charity with Hundreds of Unique Vehicles, Vendors, Prizes, and More. Donations go to Nemours Children's Hospital supporting children with critical illnesses.
Featuring Supercars, Exotics, Sports, and Luxury vehicles.
Open to all Makes and Models with dedicated parking for each type and always a section for exotics.
Display vehicles: $5 entry fee at the gate (exact change only) or purchase an annual pass. Entry fee donated to Nemours Children's Hospital.
2/5 moved to 2/12 due to rain