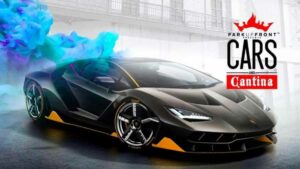 Classic Corvette's, Lamborghini's, Bugatti's, Ferrari's and SO MUCH MORE for Cars and Cantina on the first Saturday of every month!
We have partnered up with Lava Cantina to host Cars and Cantina.  Come out and see the hottest rides in DFW.
Want to see your car in the show? Easy… download the ParkUpFront app and register your car. Registration is required on the ParkUpFront App.
Spectators park for free in spectator parking across the street and at Nebraska Furniture Mart.